Maternity Photographer in Miami | Fort Lauderdale | Palm Beach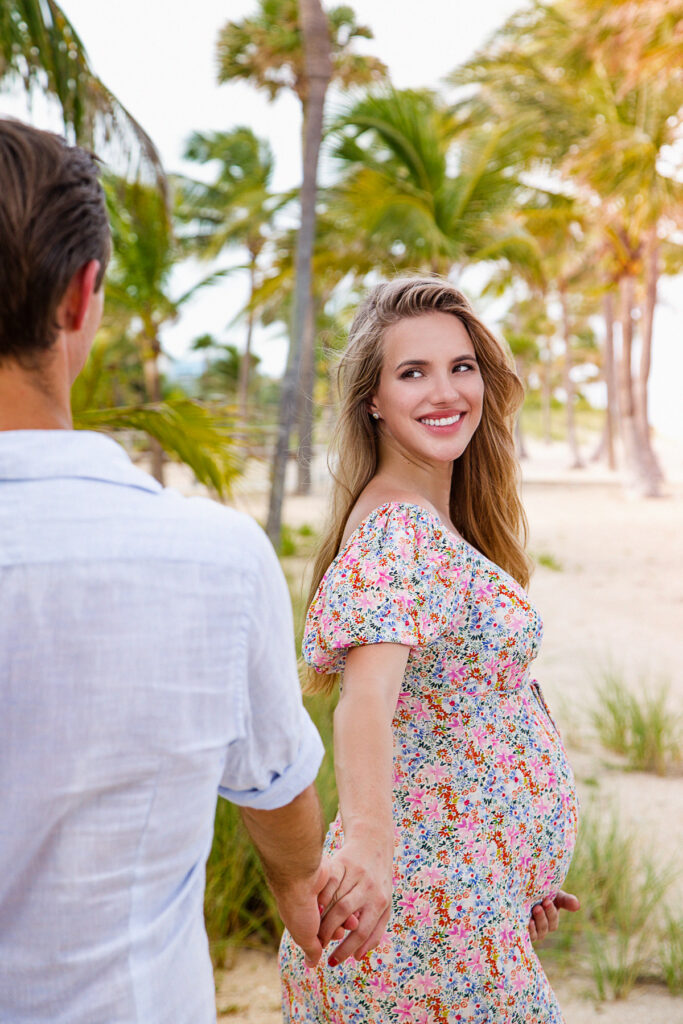 Many expecting couples in Miami and around the US are looking forward to experiencing the joy of being Parents. But we know how important it is to them to capture this very moment before they turn the page. Being a Maternity Photographer in Miami, I have met couples from all around the world, visiting South Florida to enjoy this particular time in their lives. 
     There is something different about maternity Photoshoots. By all means, it is the significance of the moment. During the shoot, I get to see this deep connection between the mother-to-be and her partner. And it all thanks to a big tummy, that gives a pregnant woman this particular glow, that only pregnant woman has. And I am always happy to be a part of this meaningful moment.
I will be honest with you. The first time I heard the word "babymoon," it took me a second to process. Let me explain in plain words what babymoon is. As simple as it sounds, it is a vacation taken by parents-to-be before their baby is born. That is to say; it can be romantic or relaxing.  And after, everything fell into its places I realized it is genius! By all means, Florida blessed us with the weather, and with it comes many outdoor locations, that are perfect for the Maternity Photoshoot in Miami. Unless you want to book an indoor photoshoot, or perhaps mix indoor and outdoor because the house/hotel you are staying in permits to do so. In any case, I will be happy to work with you and capture those beautiful, joyful, and emotional moments. As a Photographer I love meeting couples who are on a babymoon! Tell me all of your stories when we meet! 
     I prefer to shoot outdoor, especially in Florida. There are a few distinct benefits. Firstly, natural light is a gift when it comes to on-location maternity photography. You want those photos to look natural and light! When it comes to the shoot, I have my favorite locations and know where and when the sun will be. Secondly, many sites don't require an extra fee or permits. I mean, we are in Florida, and the beach is still one of the most popular spots to shoot, especially for those who come from the north. Thirdly, everything is relatively close to each other, and we can cover multiple locations, which makes the story more interesting!
     I travel to the location of my clients. I had a photo studio in Manhattan, NYC, when I worked there as a Photographer. But ever since I moved to Florida, I realized the majority of my work is outdoor, or my clients prefer to shoot at the comfort of their home. So, eventually, I gave it up. However, my Photography equipment allows me to create a studio environment in any space. I travel with my studio lights and backdrops. 
     With this in mind indoor will be perfect for those who want to have some privacy. For example, women who are interested in nudes or semi-nudes indoor shoot creates a safe and comfortable atmosphere. For many local Floridians, it also means air conditioning, simply because we can't stay the heat sometimes!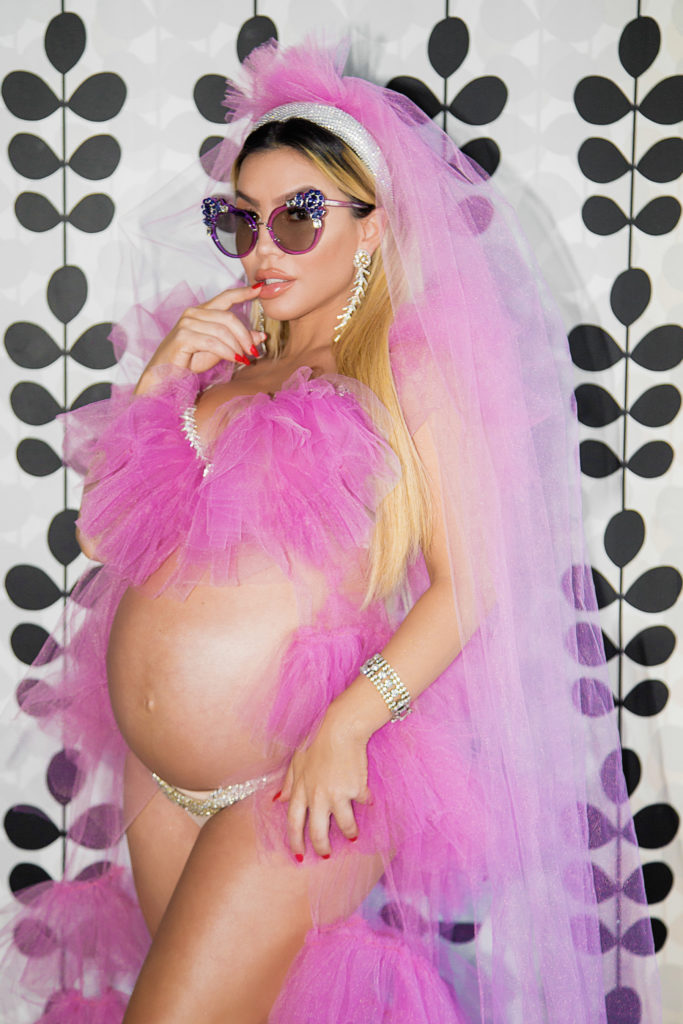 From my experience, the photoshoot should be no longer than 1,5 hours. Simply because I care about your well-being and won't hold you any longer. Women often get excited and try to carry on, but trust me; you don't need it. So my package includes 1,5 hours of the shoot. I will go over, if required but won't exceed 2-hour mark. By all means, your partner, or other family members can be included in the photoshoot with no extra cost. 
Within the timeframe of the Maternity Photoshoot, we will cover 2-3 changes of outfits, and possibly several locations. My favorite (free) locations to shoot often include a beach and a park nearby. So we can get more creative. Some places in Miami, such as Vizcaya Museum, or Botanical Garden, have extra Photography fees, which must be paid by the client. 
In terms of the outfits, I will be delighted to consult you on what to wear! Surely, you know what looks best, what color schemes are more beneficial, but I am here is you need a second opinion. After all, I want you to look your best while being the most comfortable!
If you have never worked with a Professional Photographer, it might get tricky, especially with such limited time. But don't worry I will give you directions throughout the whole shoot. We will find your best angles and put you in the best light! 
Maternity Photography Packages
Almost there
100-150 Color-corrected images

10 detailed Photoshop retouched images of your choice

Private online gallery to download Photos

Up to 5 family members are included

Pets might be included with additional supervision
Ready to Go
Makeup/Hair at your location

150-200 Color-corrected images

15 detailed Photoshop retouched images of your choice

Private online gallery to download Photos

Up to 5 family members are included (no makeup for family members)

Pets might be included with additional supervision
Feel free to contact me, if you feel like you found your Maternity Photographer in Miami, Fort Lauderdale or Palm Beach. I will be happy to answer all of your questions, help with wardrobe ideas, and find a location that best fits your style.
Miami | Fort Lauderdale | Palm Beach and beyond