He found an engagement Photographer 🙂
Ben called me with an inquiry about an engagement photographer in Delray Beach. He was a man with a plan! And his girlfriend, Andie, at a time had no clue what is about to happen to her! Hurray! Another surprise engagement session, I thought! So he bought the ring, booked a table at DaDa, printed a special proposal card with a heartwarming message. Oh, did I mention it was their second anniversary? So she expected a celebration dinner with a few drinks!
As they approached, the hostess showed them the table, explaining a photographer's presence (me) as a part of the evening at DaDa's. "Ivanka will just take a few photos of you, to memorize the evening, that's it"
And then, she opens the menu and sees the card. You can see how genuinely surprised she was! Ben gives her a minute to read the card, gets on one knee, and opens the little red box with the big diamond ring in it! She said YES!
Look at the emotions; this is one of the reasons I love working as an engagement photographer in Delray Beach, Palm Beach, Miami, and anywhere else!
So we proceed to take some photos around the restaurant, and Andie was in for another surprise! Ben had his friend bring their dog to share this moment of love with them. Abbie is a considerable part of their lives. Both of them were overwhelmed. After a few more photos, I left them to enjoy the rest of the perfect evening!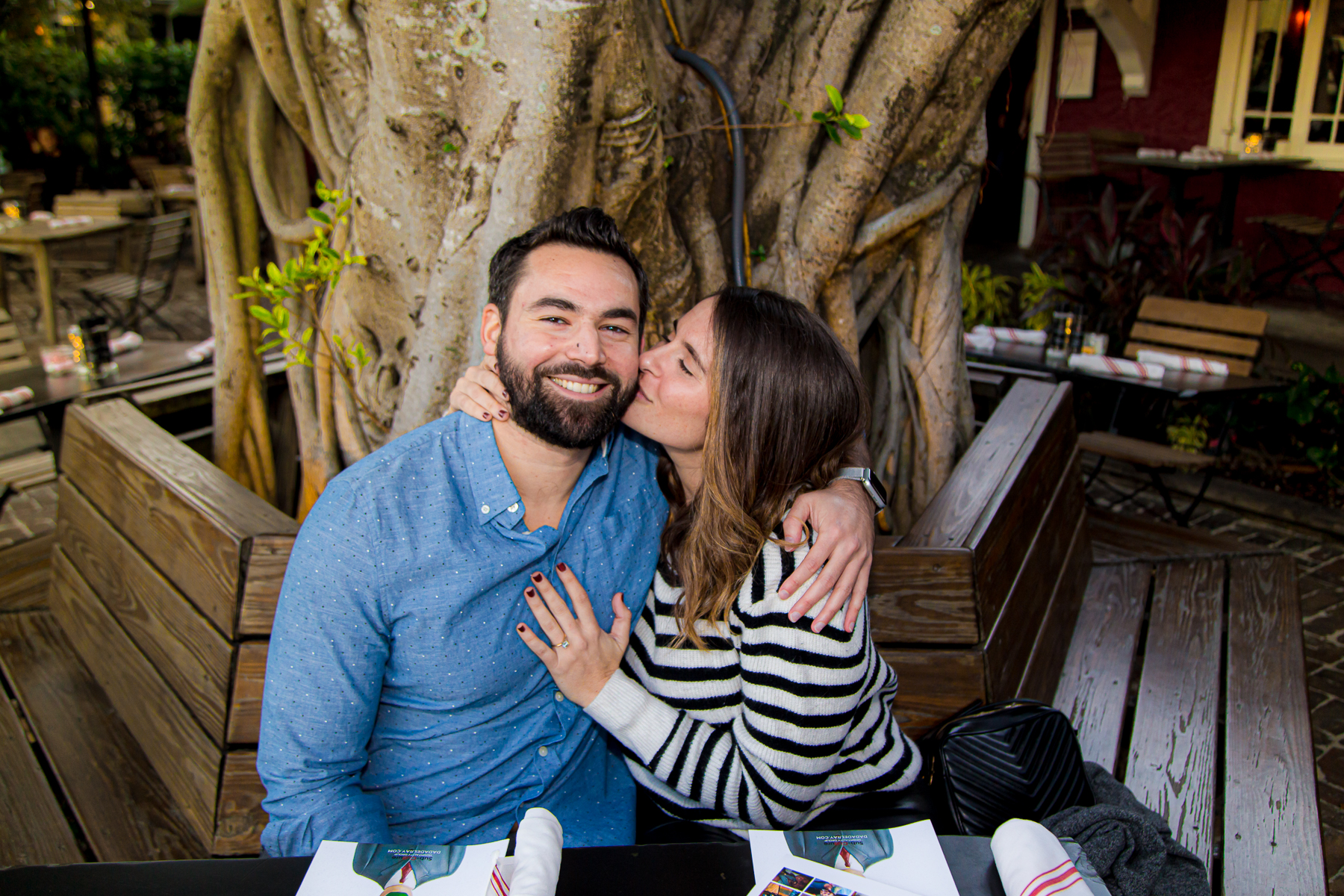 Ben Shcolnik
Ivanka took amazing photos from my proposal to my fiancé and we're incredibly happy she was there to capture the moments! Definitely recommend her to anyone looking to capture a special moment or event!