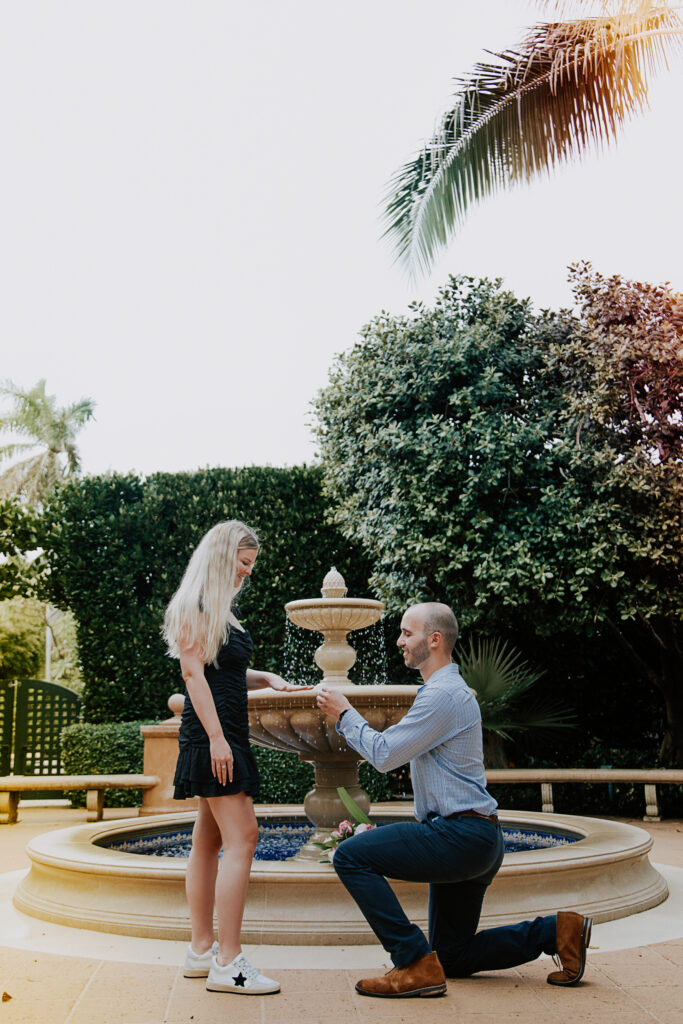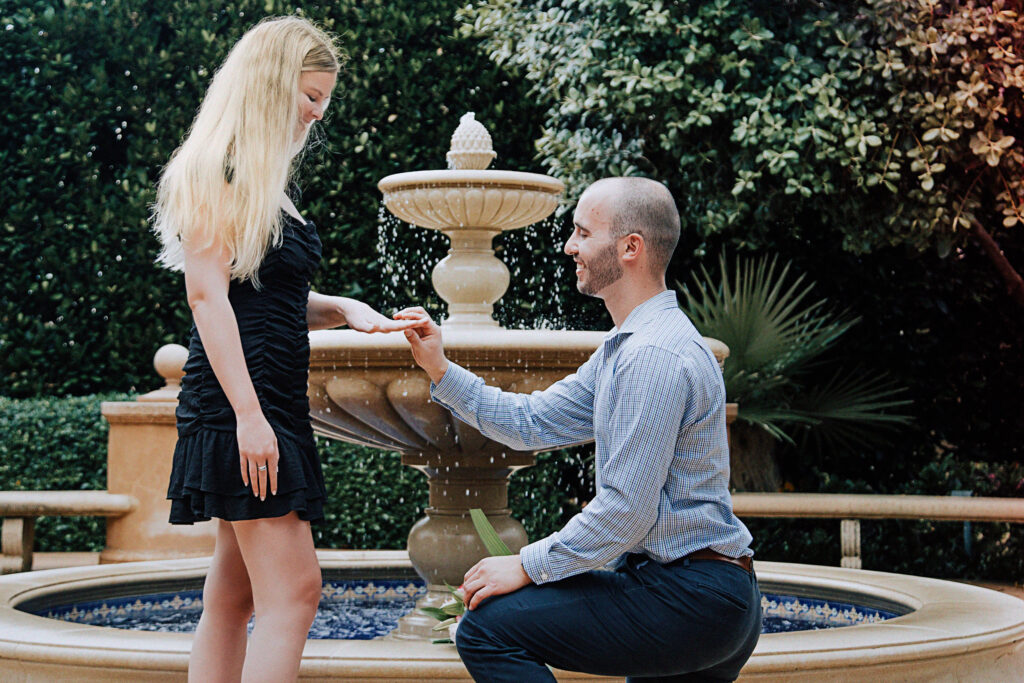 Engagement Photoshoot in Palm Beach
Chad reached out to me about the engagement photoshoot in Palm Beach. I was very excited to hear his girlfriend, Mari has no idea what he is planning. He was adorable when he talked about her, and it was clear he wants this moment to be unique. Chad knew Mari was the one for him shortly into their relationship. "I remember asking my parents when I was younger, How do you know when you want to marry someone?" – he said, and then followed by: "Before I even proposed, I had to stop myself from introducing her to people as my wife. It's just always felt right."
At that moment, they were planning a vacation in Palm Beach. They picked the Breakers Hotel to enjoy their stay. And we quickly chose a perfect spot to execute this secret marriage proposal. We came up with a plan. He will tell her he got a restaurant reservation a few hours before the actual reservation time. The restaurant we picked was just around the corner from that beautiful little park. I love that spot, there are never any people to begin with, so the experience becomes more intimate.  
Running ahead of myself, I would love to share the exciting news! Our engagement photoshoot in Palm Beach got published on how the asked website: Check it out!!!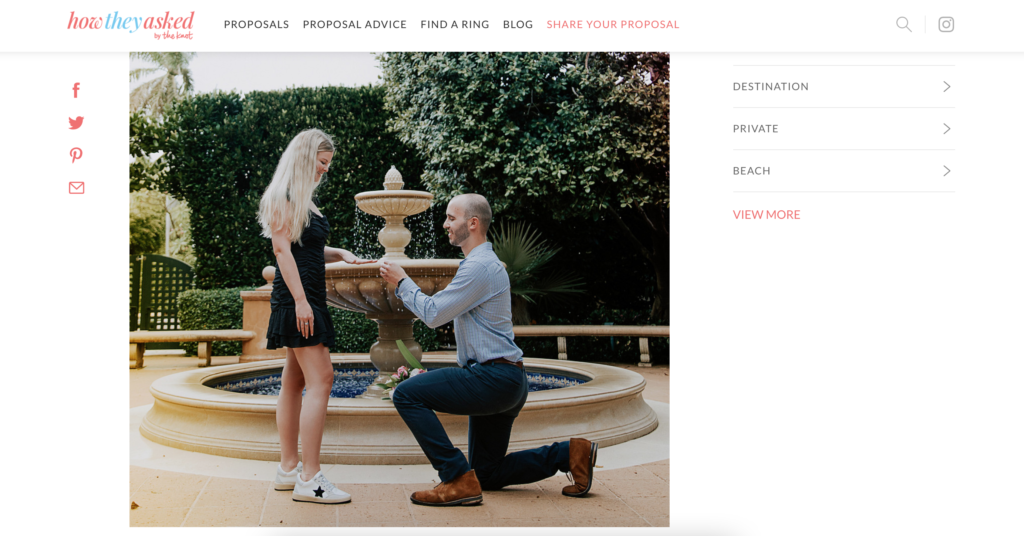 So on the day of the photoshoot, we worried about the weather. It had been raining. We even talked about rescheduling but decided to risk it. And we got lucky, and the weather cleared up just in time for everything to be perfect! I stopped at the store to pick flowers for Mari. The idea was to get Marinda's favorite flowers and leave them at the edge of the fountain, so when they get there, it will be the first surprise with a bigger one to follow 🙂
When I arrived in Palm Beach, getting ready for the shoot, I hid my camera in a bush and looked like I have no idea what is about to happen here. As soon as they passed me, going toward the fountain and the flowers, I picked up my camera and started to shoot. He dropped on one knee, and she quickly said YES!
Then she noticed me. I came over and introduced myself. We then went for a walk around the area and had fun capturing every moment, every kiss, and every smile! I was so happy to share this moment with this young, beautiful, and happy couple!
I love projects like this 🙂 Secret Marriage Proposals, when well planned, are so much fun and are very emotional!
Chad and Marinda were introduced to each other by a mutual friend. Chad's best friend in high school was the older brother of Mari's best friend.
They have a special place in their hearts for travel. The couple traveled to 17 states and four countries together. Isn't it romantic? I mean, what can be better than experience new things together?
I want to wish them all the best in planning the wedding together as an engaged couple. May Chad and Mari find a perfect venue for the celebration of their love with family and friends!
Looking for a photographer for your Engagement Photoshoot in Palm Beach?
Whether it is a secret proposal you are planning or a beautiful engagement photoshoot in Palm Beach, I am in! Check out my available packages and reach out for availability! I have perfect locations in mind from Palm Beach to Miami!