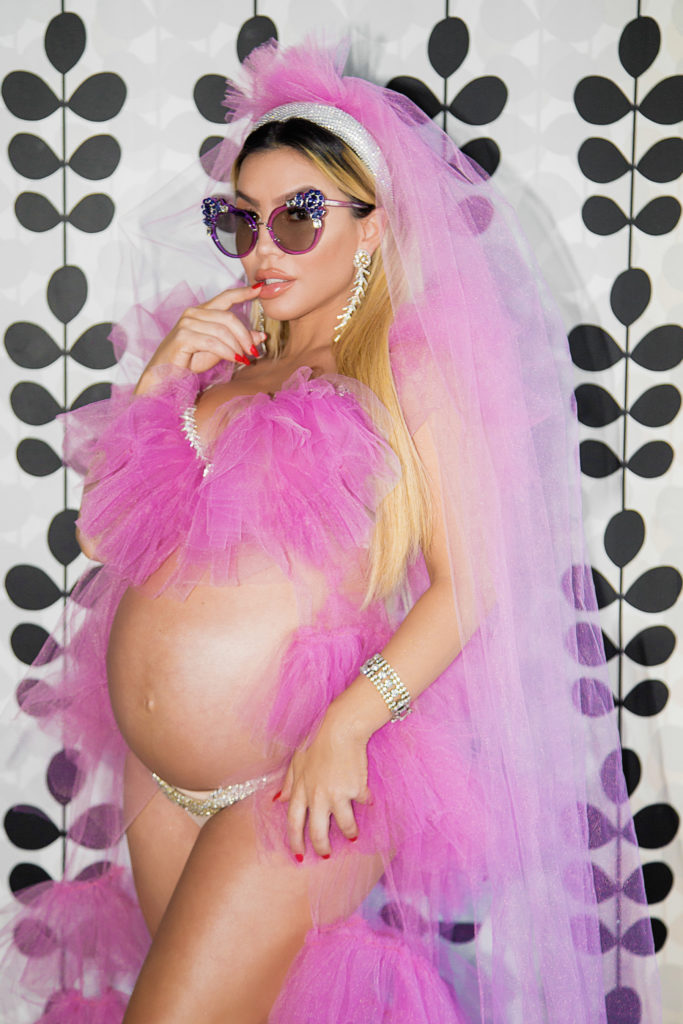 Meet my mom-to-be Janae. She screams fashion. Getting ready for her photoshoot, I did not know what to expect, but I knew it will be epic! And I was right! Janae made her dresses for maternity photoshoot from scratch, and we immediately had an idea of how to execute our vision! Her energy so inspired me. Despite being 38 weeks pregnant, she was active and energetic, and a real trooper.
For some people, it might be over the top, but if you knew Janae, this is her style! She started a clothing line with her friend Monica, check them out: Aci | Nae. The most comfortable hoodies too!!! 
The other look was the golden goddess. Simple maternity photoshoot idea, but what can be better than recreating a goddess for your maternity photoshoot, waiting for a little miracle to enter this world!
The baby room has to be mentioned separately! Look at this overwhelming cuteness and all the presents she got at her baby shower. I mean, her baby has Gucci and La Perla little outfits, not to mention little pink Louboutins. I mean, I can wait to shoot this little model!
If you are looking to book a maternity photoshoot in Miami, Fort Lauderdale, or Palm Beach, reach out, and let's plan a fun day!